Top Tips for choosing the perfect Garden Sculpture
1. Choosing your Garden Sculpture
Choose something you love. A sculpture can greatly enhance the look of your garden, but it will be there for a long time. Don't get caught up trying to follow trends. A sculpture can be contemporary, realistic, traditional, or abstract. It should above all be something which gives you pleasure whenever you look at it.
2. Make Sure it works
The style of your garden can influence which sculpture you pick. For a contemporary garden, an abstract sculpture fits well, but you can play around more with a more formal style garden where both traditional and abstract sculptures look good. If you can get someone to do a mock up so you can actually visualise a piece in your garden, so much the better.
3. Placing your sculpture in your Garden
Larger pieces act as a focal point and draw the eye to an area. It is important to consider the view in front, around, and also at a distance, making them particularly useful as garden centrepieces. Choose something to evoke feeling - abstract sculptures make great focal points because they can be seen from all angles. Smaller sculptures tend to bring you closer into the garden. Placing smaller sculptures a path in a flower bed is a lovely way to surprise your guests as they come across them on a stroll through your garden.
4. Choosing the right material is important
Sculptures come in a variety of forms including marble, stone, bronze, slate and even glass, all of which are well suited for traditional or formal gardens in colour and style. Carved wood also looks fabulous but is more difficult to look after as it weathers and needs more care. Some metals like copper develop a wonderful verdigris effect with age - rusted steel can also look very good in a wilder spot.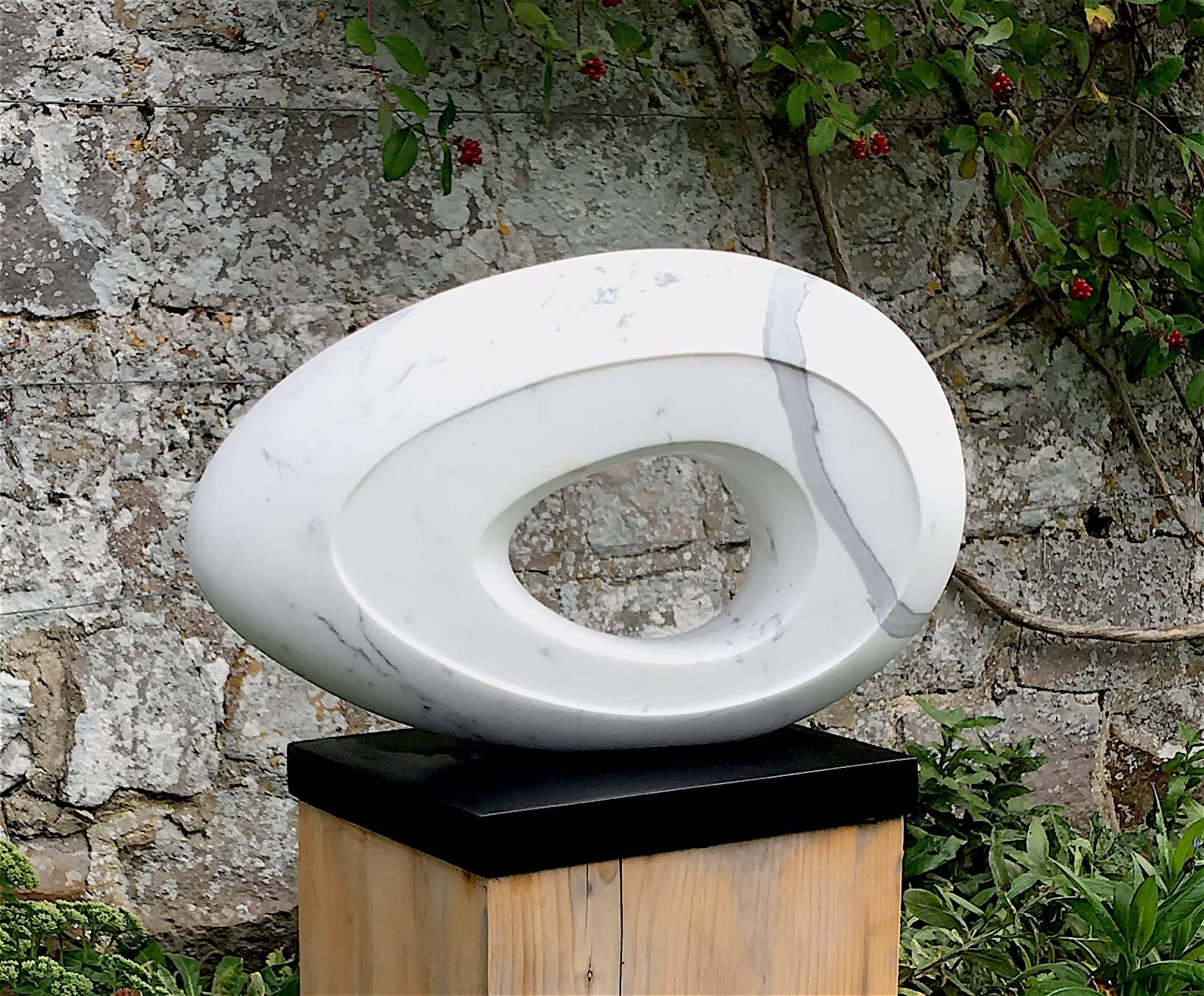 5. Thinking about size.
The size of the sculpture can make your garden feel smaller or larger. Don't dismiss larger pieces if you have a small garden as they can add some real drama to the setting, for example a client with a roof terrace in London has James Parker slate sphere, and it looks fabulous! For a focal point, larger can look fantastic.
6. Lighting
Our final tip is lighting, if you can light your sculpture it will give your garden a real wow factor both day and night all year, bringing the garden into the house. There are various ways to do this; one is to have hidden spotlight focused on the piece (possibly from a distance) so it is visible at night but the eye can't see how it is being lit.
If you are unsure if a piece you like will work in your garden, we can come and do a site visit and advise you or if you can send us a photograph of your garden we can superimpose an image of the piece to give you an idea of how it will look in situ.
For more details contact: art@aafineart.co.uk
Website: www.aafineart.co.uk